🕑 :
2
minutes
Inflight Advertising: which one is the best: Magazine or Digital content?
Inflight advertising remains an unknown and underused media among tourism professionals and advertisers. However, the unique context during passengers' journey up-in-the-air makes them far more responsive to an advertising offer. Moreover, the strong demand of passengers for greater inflight connectivity as well as for the ability to prepare their stay, sounds like an evidence of the on-board destination-advertising's impact.
This is proven by the latest study on the evolution of digital passengers issued earlier this year by SITA.
PXCom offer you the possibility to discover the main advantages between the two available possibilities today offered to the tourism professionals to roll out an advertising campaign in the aircraft:
Inflight Magazines
Digital Inflight Advertising
Magazine Inflight: the reflex reading
The first Inflight Magazine appeared in 1966 on the Pan American World Airways. 50 years later there are 250+ Inflight Magazines around the world. It was for a long time the only entertainment available aboard.
It is highly appreciated by passengers and covers various subjects related to the destination or current events of the company itself.
The main advantages of Inflight Magazine are:
Paper Support = Premium placement

Targeting and relevance of content

A careful audience

Lined up with airline communication = qualitative
Inflight Magazine is very used by the passengers in the short and medium flight, where sometimes you cannot find some digital inflight entertainment. It remains an excellent way to reach a captive audience by visual advertising.
Digital Content: strong demand from consumers
Both experience customization and wish to consume content via smartphone and tablet are part of the strongest expectations for the passengers in 2017. 
Little known by the advertisers because quite new, the digital advertising Inflight is nevertheless an effective acquisition lever and very successful media for brand entertainment.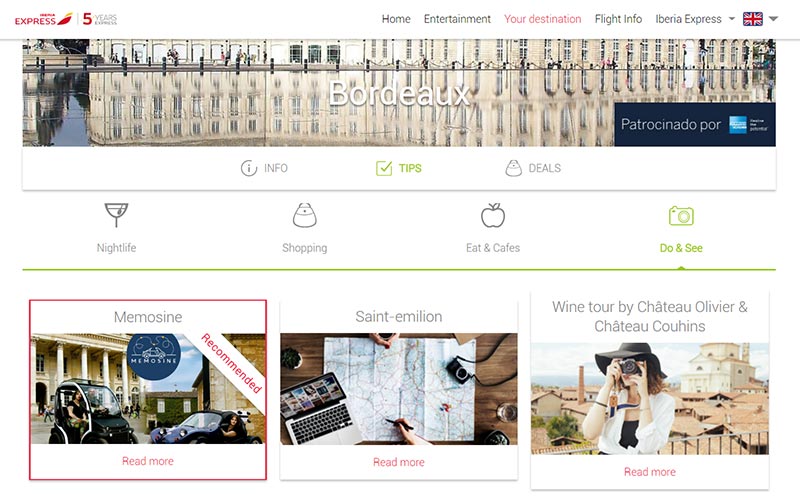 These new systems offer great opportunities for all the companies who wish to advertise digitally.
Encompassing all the advantages featured by the Magazine Inflight, the digital allows besides:
Target precisely your audience

Create a unique user experience

Personalize the contents easily

Change advertising campaign several times a year

Include call to action such as downloadable coupons

Track and follow-up of the performances
This new personalized services are going to allow the passengers to book a hotel room, to buy tickets for an recreation park or a museum. You can thus target, and bring these tourists at you property thanks to a downloadable coupon, or an exceptional offer.
As a conclusion, inflight magazine remains a strong media, more dedicated to brands likely to be featured in editorial content, rather than digital enables a better targeting as well as customers' engagement. The easy setup process bundled with affordable packages enable a large inflight  digital advertising roll out, whilst meeting passengers expectations.

Discover how to launch your inflight campaign!