Attract more tourists
with your digital inflight advertising
Best visibility, best solutions, best results!

50 000 passengers are connected to our solutions every day!
have a smartphone as a traveling companion
has not completely planned their trip before boarding
are interested in a digital destination guide on board
Calculate your targeted audience in 1min!
3 ways to catch the tourists interest
Be an unmissable activity at their destination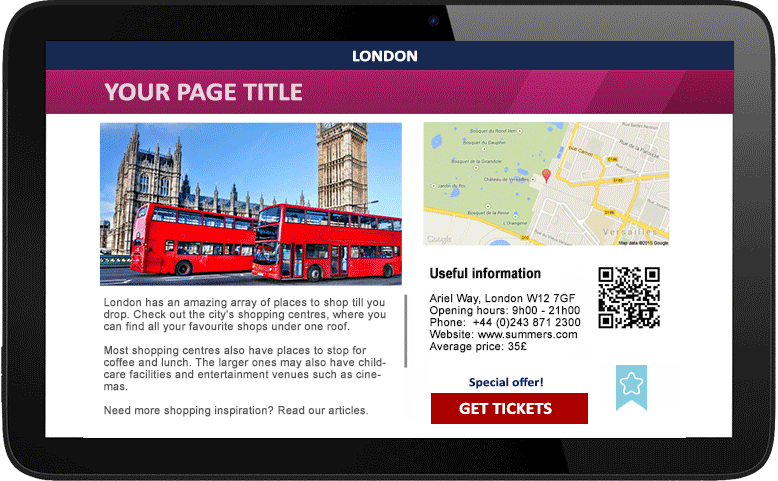 Onboard Destination Guide
Your business in the world's most updated city guide
An exclusive page in the section of your choice: Do&See, Shopping, Tours, etc. promotes your business through a slideshow or video, descriptions, a map and useful information.
A call-to-action button sends your offer to the traveler's mobile.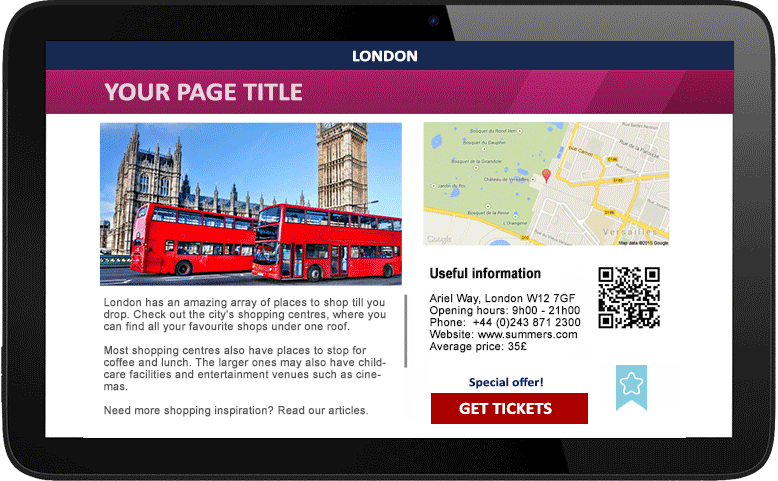 Inflight Website
A comprehensive brand experience adapted to onboard entertainment systems
Content marketing.
Sponsored articles and product reviews.
Product catalogs, event programs, restaurant menus.
Multimedia content: Videogames, movies, magazines, quizzes, demos, and more.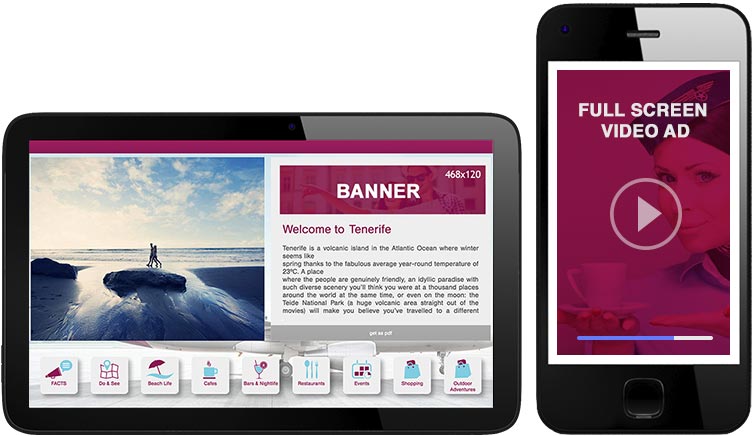 Banners & Video Ads
Boost your visibility in partnership with IMM International
Your page or mini-website in the destination guide can become landing pages with a large choice of inflight digital ads.
100% guaranteed impressions. Not affected by Adblockers.
Pay per display (CPM).
Engage even more travelers.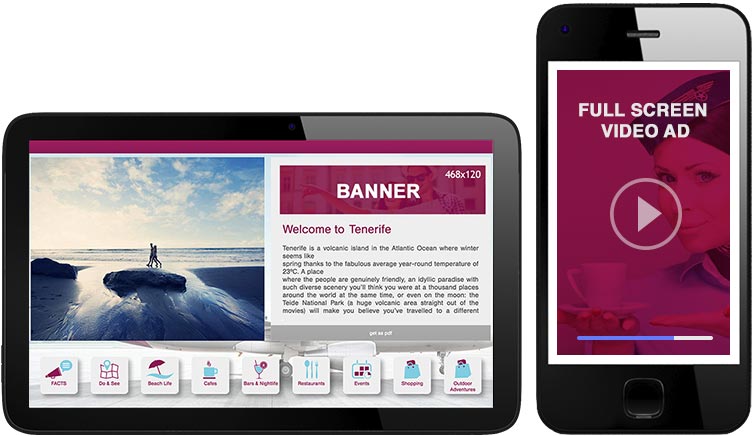 Your leads will get all the information to come directly to you!
Where do you want to redirect them?
To your property
A geomap drives your customers to the address you define. Use a coupon or special offer to leverage the conversion.
To your e-commerce or mobile app
Your call-to-action redirects the passenger on your website, checkout page or app-download link.
Calculate your targeted audience in 1min!

With our simulator