How to increase

the sales of your tours
with inflight adversiting?
Campaigns that fits all business sizes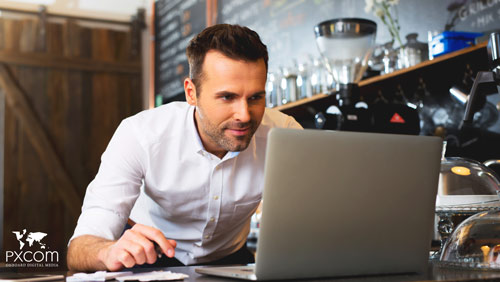 Get listed
in the airlines' travel guide of:
Attract tourists flying on:







41 million tourists look for tours to have unforgettable holidays!

Discover how to increase your tours sales
Digital advertising on board airlines is an effective way to increase your tours, activities and touristic excursion sales. On board plane travelers are aware of what is aired on their screen and tablet. Especially as more than 60% of them have not finished to plan the visits of their stay yet… That is a extraordinary opportunity to make them discover your agency with an overview of tours and scheduled activities that will entertain them!
Promoting with airlines is no longer expensive thanks to our digital advertising platform. You just need to upload pictures of your tours & offered activities with some text describing the visit experiences, and you're done!
You will find a unique and privileged advertising medium thanks to our platform to promote your travel agency. Did you know that nearly 11% of the tourists' budget is dedicated to tours and leisure? You shouldn't miss that!
1. Your page in the tourist guide
Be highlighted on the top of the list of recommendations in the city.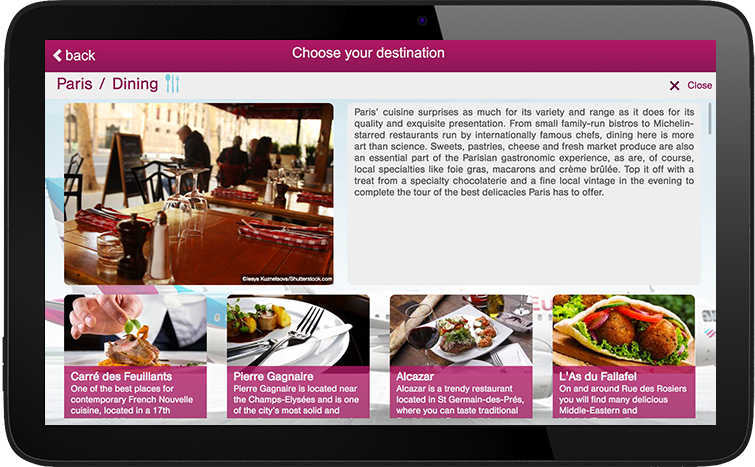 An on board exclusive page invites the passengers to discover your travel agency and the tours you offer. Travelers can find information about the opening hours, date, place, excursion price and also pictures and videos slide shows rewarding your tours and offered activities. A button allows them to download your museum information leaflet, eventually with offers and discounts on their own mobile.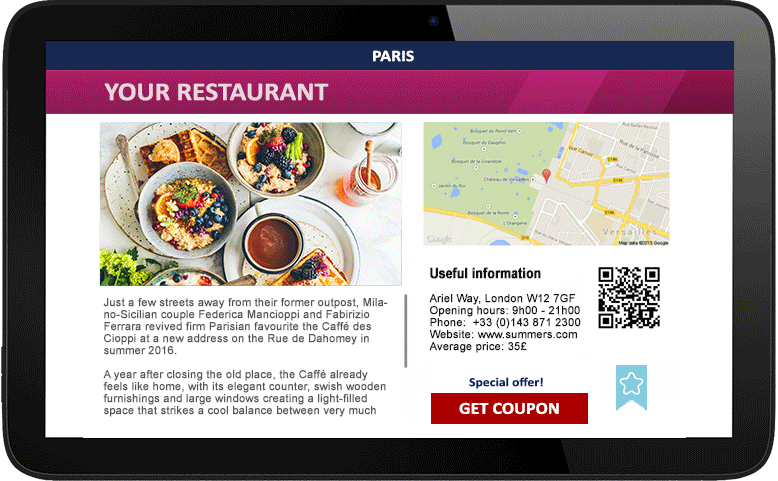 IDEA
You cought the attention of the passengers, well done!
Why not invite them to book a tour with a special discount on activities?
2. Sponsor your city
When passengers get to the travel guide your ad banner will be there to welcome them. A simple click on it will open your page or minisite. Easy!
It is the most effective way to show that your restaurant is a "must" in the city. We could help you to choose the best image and message to get more visits.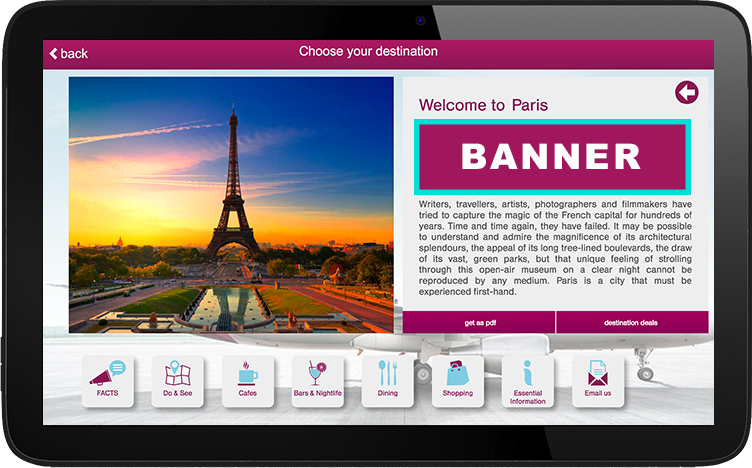 3. A minisite dedicated to your travel agency
Impress your future visitors with a mini-website introducing your tours, touristic activities on board airlines!
Here, you can share all the activities, cultural visits, excursions, city tours aimed to relax, amuse and entertain your travelers.
Show them that you are the best choice among all those tours operators.
Our team will help you to adapt your website or presentation to inflight entertainment systems.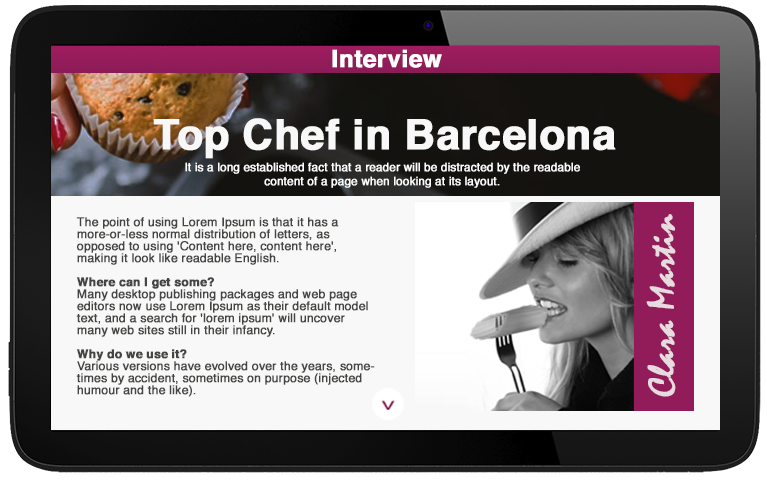 Where to start?
1. Start by telling us the profile of your target.
2. Think of what do you what to offer to the tourists. Do you organise some discounts on your tours and flash sales? Perfect! You can plan your updates all year long.
3. Let's design together a campaign tailored to your audience and budget.
With PXCom you have the support of our marketing team to assist you in all the production and publishing process. Contact us.