Attract tourists on airlines with

Inflight Advertising
for Restaurants & Bars
Campaigns that fits all business sizes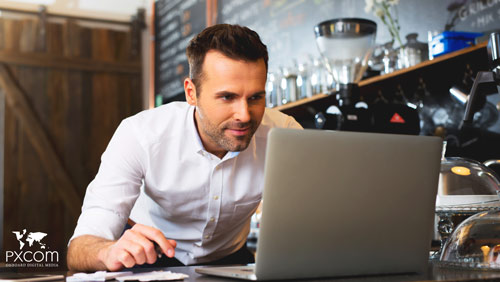 Get listed
on the airlines' travel guide of:
Attract tourists flying on:








41 million tourists look for places to eat and drink

Reach them during their flight to your city.
Promoting your restaurant on airlines is no longer expensive thanks to our digital advertising platform. Load your images and texts, you are done!
Travelers onboard have all their attention on their mobiles and are looking for local experiences. It is an exceptional opportunity to make them discover your offers.
Whether you run a café or a chain restaurant, you will find here a special place. At destination tourists will stop in for a meal more than 3 times a day! You don't want to miss that, right?
Digital in-flight advertising gives you 3 effective way to drive them to you.
Of course, all these formats are integrated to your favourite online and offline communication channels.
1. Your page in the city guide
Be highlighted at the top of the list of recommended spots in your city.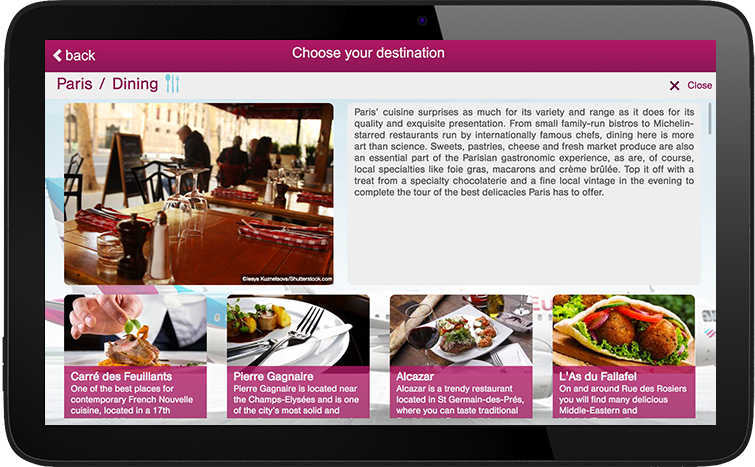 Your exclusive page invites passengers to enjoy your specialities and unique atmosphere.
It includes images slideshow, video, descriptions and reviews, contact information, schedules, average prices plus a geolocation map.
A call-to-action button enables travelers to download your offer on their own mobile.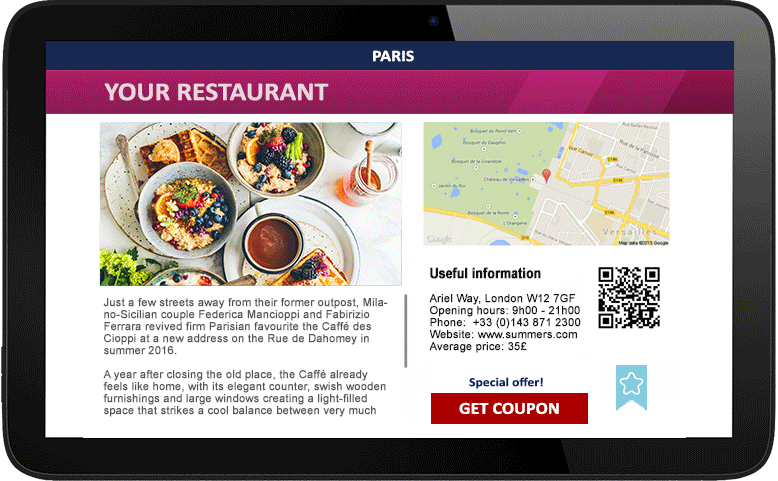 IDEA
You have caught the attention of the passengers, well done!
Why not motivating them to drop by your restaurant with a giveaway or drink tasting invitation?
2. Sponsor your city
When passengers get to the travel guide, your ad banner will be there to welcome them. A simple click on it will open your page or minisite. Easy!
It is the most effective way to show that your restaurant is a "must" in the city. We can help you choose the best image and message to get more visits.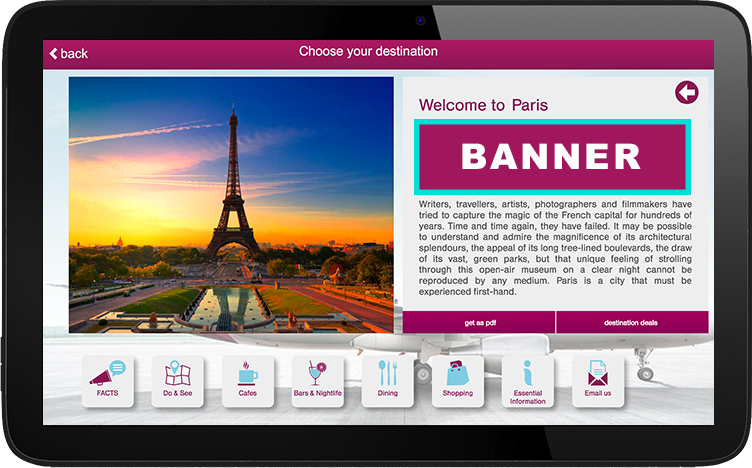 3. A microsite designed to the image of your restaurant
Impress your future guests with the tastes and colours of your concept.
Here you have the possibility to show off your story, menus, ingredients, team, interviews and events.
Are you specialized in a type of cuisine? Food lovers want to know about you!
Show them that you are the best choice in local or international gastronomy.
Our team will adapt your website and presentation to inflight entertainment systems.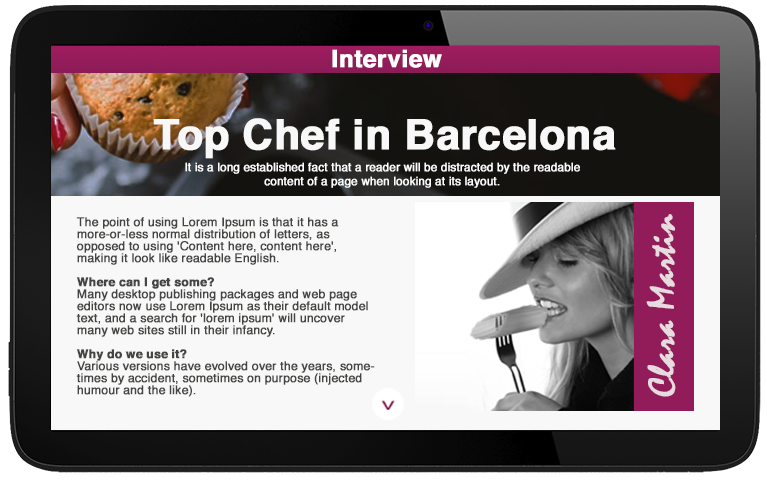 How to start?
1. Start by telling us the profile of your target.
2. Think of what to offer to the tourists. Do you prepare different menus or events for each season? Perfect! You can schedule your updates all year long.
3. Let's design together a campaign tailored to your audience and budget.
With PXCom you have the support of our marketing team to assist you in all the production and publishing process. Contact us.