THE DREAM TEAM
PXCom is a genuine human adventure ! Let's discover the PXTeam that will assist you all along in your project.
We offer you the PXCom's experience!
Cyril JEAN
CEO, Co-Founder
Cyril has created and led several high-value businesses in the high-tech industries. His passion for travel and the discovery of other cultures has naturally led him to merge tourism, aviation and technology into one.
Skills: An effective blend of marketing & tech knowledge – We've also heard that he's a good DJ.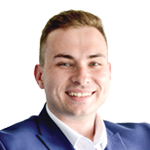 Jakub BORYS
Inflight Sales Director
Jakub is a Business Tourism and Aviation Management graduate who spent most of his career in the Aerospace/IFE industry.
He's an aviation addict, a business development enthusiast and a frequent traveller.
Skills: He enjoys craft beers and is in the process of becoming a wine connoisseur.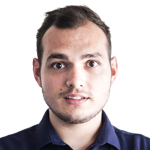 Tony VIGIER
Digital Marketing & Project Manager
Tony is a former chief conductor onboard of train lines. He has also worked for international airlines and private jets. This enthusiast helps delivering an effective digital strategy with the team. Webdesign is his thing, creativity his strong point.
Skills: UX, data analysis, communication and he's in love with his cat.
We are the heros of technique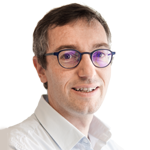 Olivier HELIOT
CTO, Co-Founder
Tech-savvy from his very beginnings, Olivier has quickly become the essential technical manager in several high-tech companies. He has managed several teams of experts in software and hardware design.
Skills: multi-sciences advanced knowledge, and thinks always out-of-the-box.
Christophe MOLLARET
SW Engineer
With a Doctorate in robotic specializing in signal processing and optimization, he used to be a teacher in his field of expertise. Nowadays, Christophe brings his expertise on special projects requiring research and development. He is one of the pillars of our technical team.
Skills: The team's dabbler, Cellist in his spare time.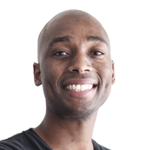 Amine AFFANE
SW Engineer
He's THE sunshine of the team! Amine has a great ability of analyzing and solving very specific problems. As agile developer, he's passionate about design thinking and software architectures. He also has a suspicious passion for cognitive biases.
Skills: Adept of the "growth mindset". He's very fond of apple pies.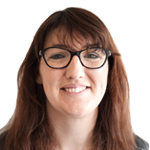 Adelaïde CHAUVINEAU
Product Owner & Project Manager
From web developer, she quickly became project manager for E-Commerce websites. Adelaïde symbolises women in technics. Shes tests our tools and user interfaces in order to offer you the best customer experience possible. Her daily fight ? Submit all the bugs to our best developers.
Skills: She's known as our ultimate UX' Ninja and Gantt chart master.
Reynald PEREIRA
SW Engineer
He's our software engineer. Reynald was an editor specialized in E-Sport before becoming a developer in video games. He pasionnately gives the best of himself in the many different projects he's involved in. His determination helps him to solve all computer defaults.
Skills: likes spending time with family & firends and role plays.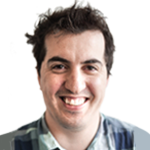 Pacôme BARRY
SW Engineer
Geek, in the lofty way! Graduated in embedded systems, his skills portfolio is really impressive, from software development, to hardware design, mechanics and telecommunications. With him, every problem finds its solution.
Skills: Multipurpose engineer, French fries expert.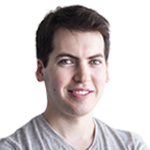 Jérôme PEYROUNY
SW Engineer
Jerome is a versatile developer, from mobile and web development, to the server. He's passionate about new technologies, UI/UX design and music. His strengths? He likes to combine technique with creativity to deal with problems.
Skills: He's the guitarist and metalheads of the team.
Creativity and customer relations are in our foundations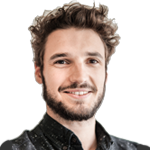 Pierre LABREZE
COO
After a degree from a Business School, Pierre specialized in Web Analytics and Digital Marketing in large companies. He brings good mood to successfully carry out all the projects all of Media Team's projects. He also teaches digital marketing.
Skills: Marketing & Sales Strategies. He is also a great wine lover.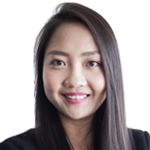 Linh NGUYEN
Customer Acquisition Manager
Graduated from a double degree program coupled with a media design background, she brings her expertise to develop the web marketing strategy. From site development, traffic generation and lead nurturing, she ensures a smooth and engaging customer experience.
Skills: Strategic Marketing. Shall we talk about Asian food?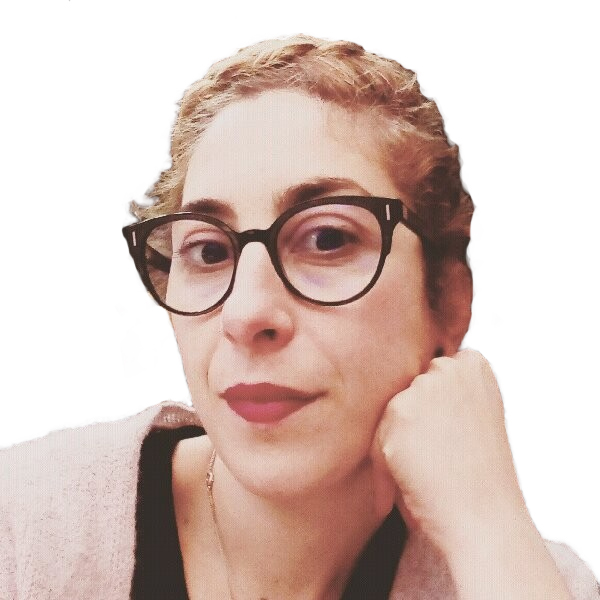 Cristina VIGUERA
Country Manager
After working for E-Commerce world leader, she highlights the genius of brands, helps them to stand out from the competition, attracts potential customers and increases sales. A real project manager who also brings the Spanish sun to the Team.
Skills: Marketing and creativity. She loves los pimientos de Padrón and Rocío Jurado. Ole!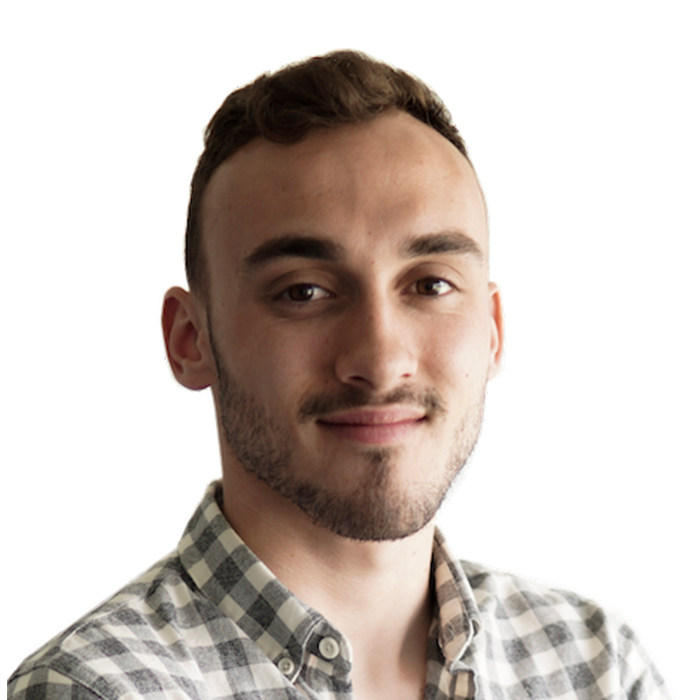 Arnaud ABADIE
Marketing & Communication Manager
Our crazy dancer! Currently achieving his second year of a Digital Marketing master's degree, he is the community manager, translator and content creator of the team.Between community management and leads acquisition, he's our social media specialist. This globetrotter also likes to edit videos of his road trips.
Skills: Great creativity, humor and expert in cactuses.
Margot ROUX
Content Manager
This travel lover has majored in Digital Strategy. She knows the ins and outs of web content! Between editorial strategy, graphic creations and motion design, she also happens to be an addicted Igers in her spare time.
Skills: A true all-rounder of Adobe Creative suite. Expert in Netflix&Chill parties.
Johanna BAILLET
CFO
With a background in linguistics, business administration and accounting as well as several experiences in SMEs, she takes care of the administration of PXCom. She has the power on everything from accounting to human ressources.
Skills: talking trilingual dictionary and expert of German beers.

DO YOU WANT TO JOIN US?
Are you a padawan looking for a new opportunity? PXCom is hiring!