🕑 :
3
minutes
The year 2018 comes to an end, it is the perfect moment to review this year that went by at the speed of a Boeing 787! In 2018, we entertained 140 million air passengers, boarded in the biggest airlines and even won the Innovation Supplier of the Year Award in Singapore. We transformed every passenger into a potential customer thanks to your brilliant ads — some of them were creative, others original, but all were entertaining and effective. And some others have just been created and boarded. So thank you for taking part in this adventure, by following our blog, sharing our content, making reviews or simply by helping us grow.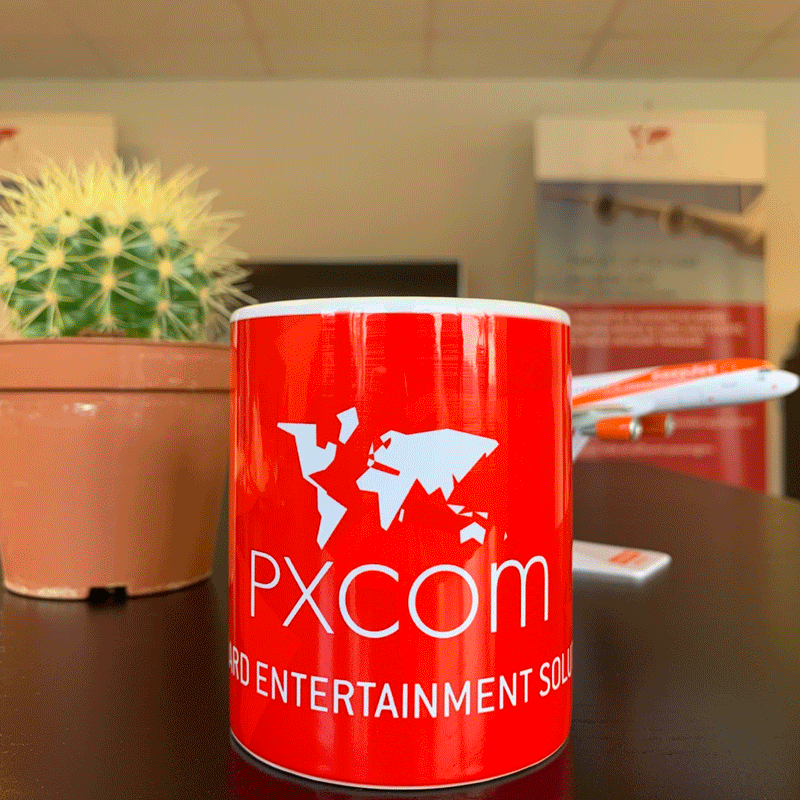 PXCom in 2018
New teammates in the Marketing & Tech teams
We doubled our workforce by welcoming 6 new people in the Marketing team and 5 in the Tech team. Almost 300 coffees/teas were made to motivate the team! A big thank you to all of you for taking part in the PXCom adventure 🙂
In 2019, we will welcome 3 new talents to help us with our incoming projects. If you want to join the team, everything happens here!
The major new partners
As for the airlines, we boarded in some of the biggest ones — Air France chose our technology XPlore by PXCom to incorporate #TravelByAirFrance, its digital contents at destination. We deployed a complete solution for Air Canada's business services at destination. 2018 was also the year when our solution was put in Keolis buses to entertain the passengers.
The great projects & key moments
2018 was the year for many shows participations: ITB Berlin, IFTM Top Résa in Paris, WTM London and the TOTEC 2018 in Paris. All of them allowed us to meet the tourism and new technologies experts community to share with them our travel and passengers entertainment passion.
The customizable onboard websites have been released, and it was a big step for PXCom! In other words, it generates offline websites based on generic and customizable templates for our customers. These websites offer articles, videos and even commercial offers at destination for passengers.
Major improvements have been made by the Tech team. Indeed, our boarded guide solution was improved with a design and ergonomics reworking and we added many features, such as the reception of coupons by email for travelers and made boarded contents available on the administration tool.
To crown this beautiful year, we implemented a simulation tool on the pxcom.media website, allowing you to simulate the costs and impact of your onboard marketing campaigns with our airlines.
And tomorrow, what will happen on the PXCom planet?
2018 also meant human and commercial growth for us. This is why we moved in a bigger and more open office, full of plants!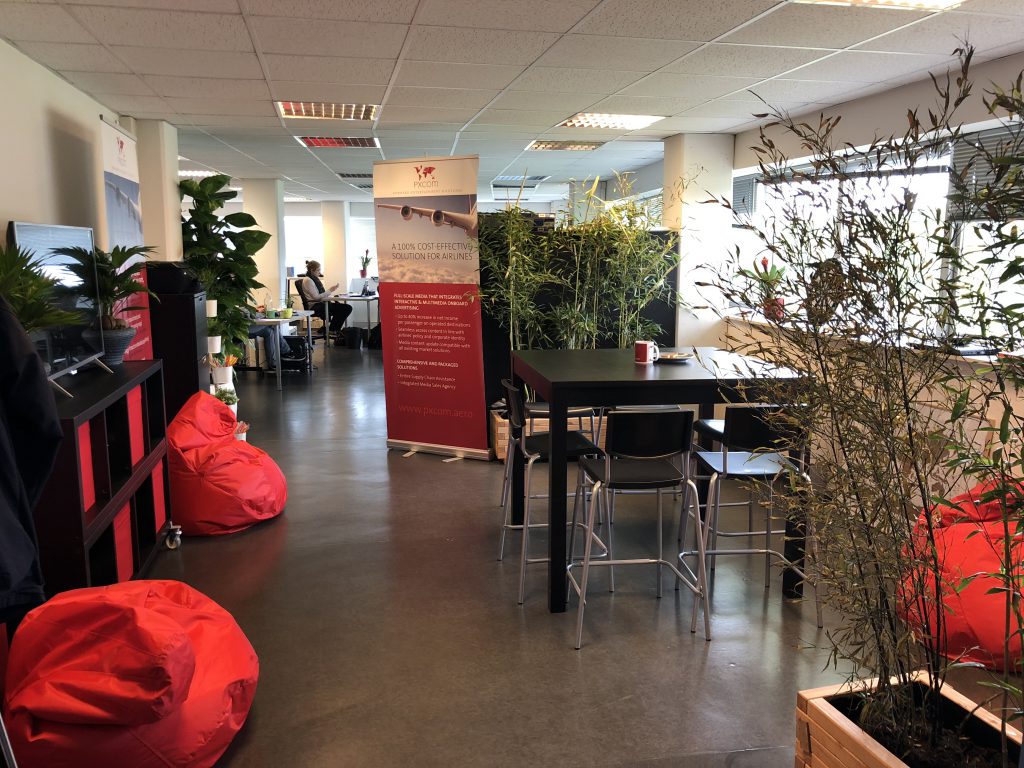 As many companies nowadays, we encounter some issues linked to Big Data, regarding the huge amount of statistics we now own.
'Development is a long peaceful river!' Olivier Héliot, CTO & Co-founder
The activity never cease to grow and we plan increasing our workforce to reinforce our team and complete our future projects successfully.
In 2019, we will keep improving our solutions with the help of our numerous agencies and tourist offices. A perfect matching of the passengers' needs and the digital communication of our customers — this is our ambition for this new year. First, by customizing the communication before, during and after the flight, but also by adding the possibility to directly buy onboard!
As for the international development, we aim to deploy in Asia and America to better meet the local requirements and plan to implement our solutions in many major international airlines. On the customers side, we plan to set a new tool, that will allow any tourism expert to reach the world inventory available on our airlines.
In the name of all the PXTeam, we want to thank our fellow airlines, the tourism experts and the touristic marketing fans. This year, we have a gift for you: the promise of making your digital dreams come true.