How to attract tourists

in your shopping center
with inflight adversiting?
Campaigns that fits all business sizes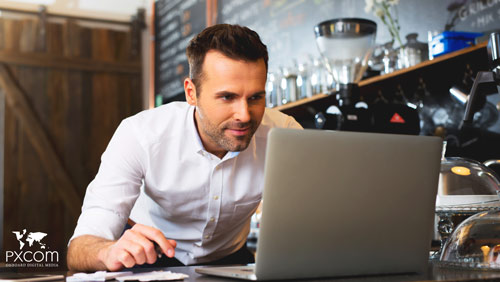 Get listed
in the airlines' travel guide of:
Attract tourists flying on:







41 million tourists look to fulfill their shopping desires in shopping centers

Discover how to attract tourists in your shopping centre
Digital advertising on board airlines is an effective way to attract tourists in your shopping mall. On board plane travelers are aware of what is aired on their screen and tablet. That is a extraordinary opportunity to make them discover your shopping centre with an overview of the stores and the major brands they will find for their shopping!
Distinguish yourself!
Promoting with airlines is no longer expensive thanks to our digital advertising platform. You just need to upload pictures of your shopping centre with some text describing the visitors shopping experiences, and you're done!
You will find a unique and privileged advertising medium thanks to our platform to promote your hotel and touristic accommodation. Did you know that nearly 11% of the tourists' budget is dedicated to the purchase of travel souvenirs? You shouldn't miss that!
Earn visibility and new customers!
1. Your page in the tourist guide
Increase your visibility and have a good referencing to be in the top of the touristic sites of your city!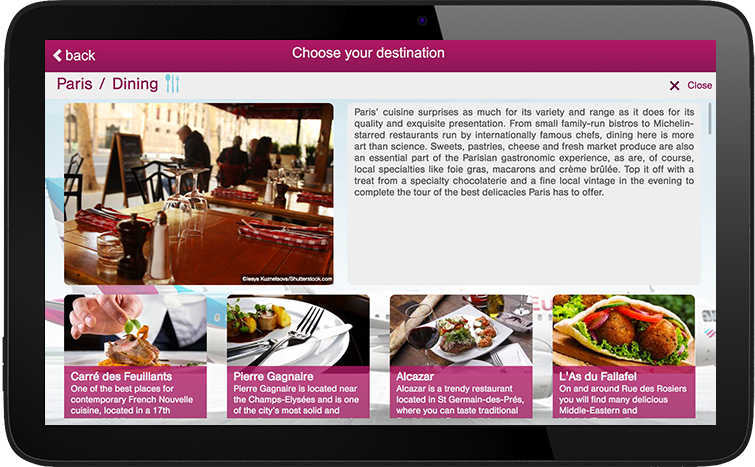 An on board exclusive page invites the passengers to discover your shopping centre and all the wonders of your city. Travelers can find information about your opening hours, the list of all the stores they can go and also pictures and videos slide shows rewarding their stay experience. A button allows them to download offers and discounts on your shopping mall on their own mobile.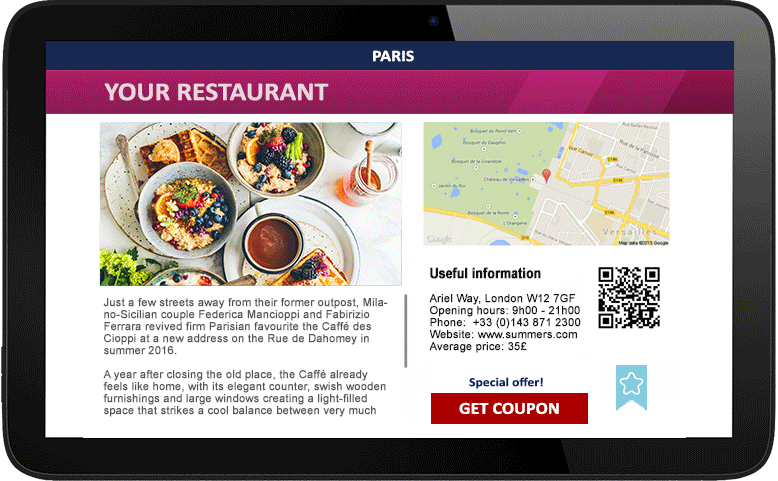 IDEA
You cought the attention of the passengers, well done!
Why not invite them to discover your shopping centre with offers and discounts in their favourite stores?
2. Sponsor your city
When passengers surf on the tourist guide, your ad appears on the home page and allows them to easily reach your page or mini-website, from a simple click. It's easy and very effective!
Our digital platform is the most effective way to spotlight your shopping centre in order to show the tourists the stores where they will fulfill their shopping desires! We can help you create your ad by choosing the best pictures and the good messages for the passengers.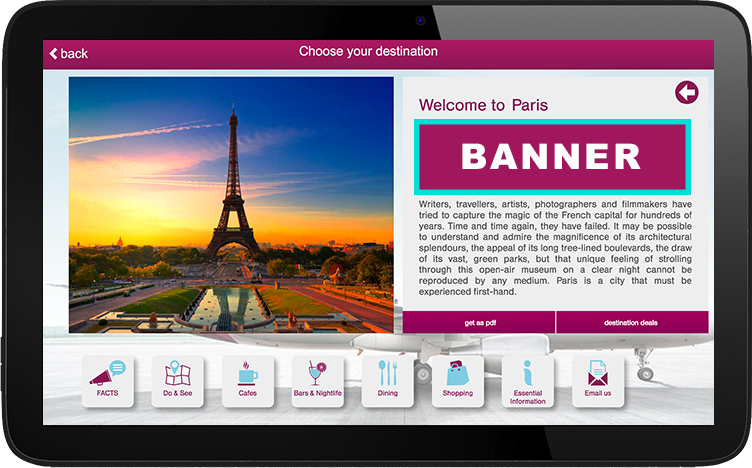 3. A minisite dedicated to your shopping center
Impress your future visitors with a mini-website on board airlines!
Here, you can show your stores, bargains, discounts and exclusivities to attract travelers in your shopping centre. Our team is here to support you in your communication adaptation to our digital medias.
Show them that you are the best choice in local shopping.
Our team will help you to adapt your website or presentation to inflight entertainment systems.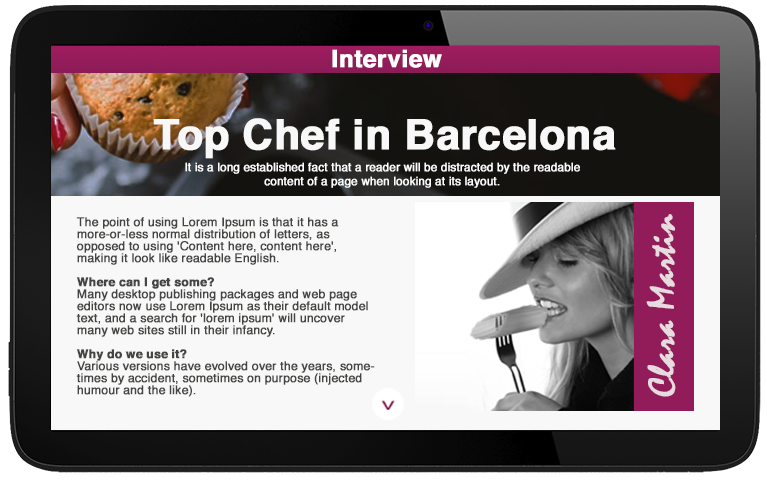 Where to start?
1. Start by telling us the profile of your target.
2. Think of what do you what to offer to the tourists. Do you organise events, flash sales or discounts? Perfect! You can plan your updates all year long
3. Let's design together a campaign tailored to your audience and budget.
With PXCom you have the support of our marketing team to assist you in all the production and publishing process. Contact us.
Promote your brand on the world's top airlines
Please fill out and submit the contact form below.
We will get back to you promptly!
* The information collected on this form are saved in an electronic file by PXCom SAS to communicate with you and respond to any possible requests. They are kept for 3 years and are intended for the exclusive use of PXCom SAS.
* In accordance with Article 34 of French Law No. 78-17 of 6 January 1978 concerning information technology and freedom of the individual, you are entitled to exercise your right to access information concerning yourself and to have this information changed, rectified or deleted. You may exercise this right by writing to us at marketing@pxcom.media or contact us at PXCom SAS, 1 Allée Jean Rostand, 33650 Martillac, France.
* Learn more about our privacy policy. privacy policy.