Airlines transport tourists,

we bring them to you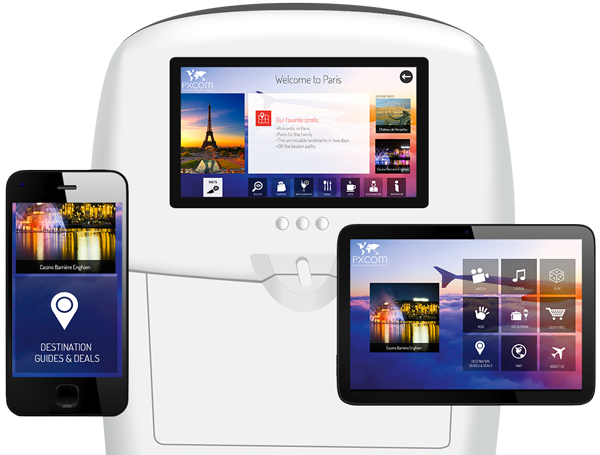 The ad market so far
Digital media saturation bundled with ad-blocking reduce dramatically the visibility and the effectiveness of campaigns.
Mobile devices have become the main traveler companion.
The inflight ad market so far was expansive and limited to magazine and pre-roll videos without any targeting capability.
Our solution
One single platform to load, launch and monitor easily your campaigns on airlines.
Affordable prices that fits every business size.
A mobile-based communication with your target.
Metrics to drive your ROIs and campaigns.
An engineer and a marketer are on a plane…
In 2013, PXCom founders, Olivier and Cyril started a new era in the travel marketing industry: A new inflight communication standard allowing to Marketing Professionals and Advertising Managers to publish their digital content on the most important airlines.
Our values
Friendly technology makers. Apex Cool Awards Winners in 2016!
We push innovation. Because we enjoy it.
Traveler centric. We deliver the right content in the right context.
"Like you, at PXCom we are all excited to connect with travelers to provide them better experiences. It is time to meet each other."
Worldwide leader in inflight digital content
With nearly 50 million of inflight users, PXCom collects the most important database of information for e-tourism industry and travel organisations
Proud member of
The Airline Passenger Experience Association

PXCom stands for: Passenger eXperience & Communications
And that is what we work on every day!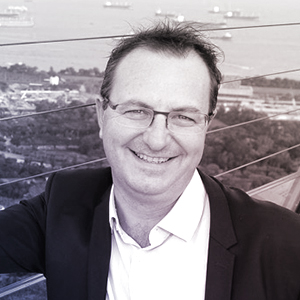 Cyril JEAN
CEO
Cyril has always created and directed organizations which bring strong added-value to the high tech sectors. His passion for travels, and new cultures discovery, led him naturally to merge tourism, aviation, and technology in a sole company.
Skills: An effective blend of marketing & tech knowledge – told to be a good DeeJay
Olivier HÉLIOT
CTO
Tech-savvy from his very beginnings, Olivier has quickly become the essential technical manager in several high-tech companies.
He has managed several teams of experts in software and hardware design.
Skills: Multi-sciences advanced knowledge, thinks always out-of-the-box
Franz VÁSQUEZ
International Sales Manager
With one foot in Spain and the other in our headquarters, he monitors the evolutions of spanish tourism and marketing sectors. He likes to travel and discover the rare gems in each destination.
Skills: Marketing strategies and a certain exotic cocktail.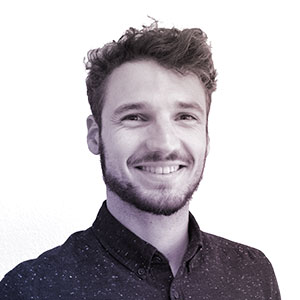 Pierre LABREZE
Customer Acquisition Manager
With a specialization in Web Analytics and Digital Marketing, he brings his good mood to carry out the PXCom's webmarketing strategy.
Skills: Growth Hacking & Content Marketing. A great wine lover
Margot Roux
Content and UX Manager
She holds a master's degree in digital strategy, specializing in growth hacking and audiovisual creation.
Skills: Adobe Creative XD & Creative Thinking,
Join the inflight marketing revolution
Advertisers
Tourism players, DMOs & Tourism Offices
Media Agencies
Advertising professionals