ATTRACT PASSENGERS' ATTENTION
WITH YOUR WEBSITE ON BOARD THE PLANE
YOUR INFLIGHT WEBSITE
Increase your visibility and catch passengers' attention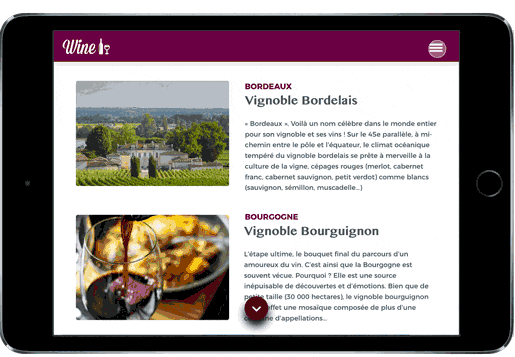 Showcase or e-commerce site
An interactive and exclusive minisite on board the plane. Communicate effectively and catch passengers' attention.
Your products or services are presented in a clear and effective way to our passengers so as to promote your activity.
Responsive version
for mobile and tablet
More than 94% of passengers take a tablet or smartphone onto the plane, and nearly 40% use it during short and mid-haul flights. It's time for your business to increase its visibility! We offer an optimised responsive version of your site on board the plane, so as to attract passengers' attention.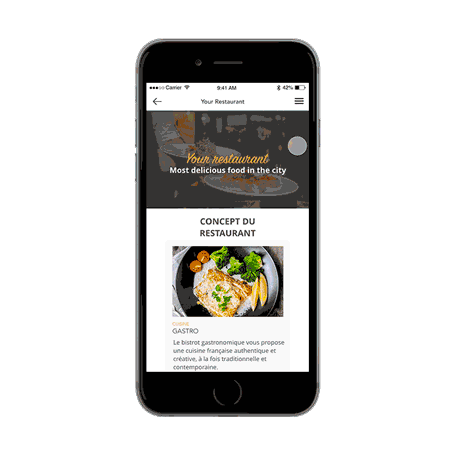 Showcase or e-commerce site
Minisite adapted to your objectives (visibility, sales…). Modify your content whenever you want.
Personalised content marketing
Show how your product or service is truly unique.
Catalogue of products, activities or events, your restaurant's menu, the history of your business, environmental commitment..
Multimedia content
The best content, the best engagement!
HTML5 games, videos, photos, editorial content, questionnaires, several languages…
A MINISITE IN YOUR IMAGE
Stand out easily and make an impression!
Articles/news pages
Publish all the latest news about your establishment as well as articles that allow passengers to discover your products, services, special activities and possible promotions.
Contact pages
Tourists can find all the information they need to visit your establishment or buy your products during their stay in your city.
Coupons and offers
Engage tourists with downloadable promotional offers on their mobile and attract them to your home!
CHOOSE YOUR DIGITAL SHOWCASE!
Calculate your targeted audience in 1min!

With our simulator